professional-education
professional-education
fellowship
medicine;palliative-care;geriatrics
adult
f
true
Department of Medicine
Geriatric Medicine Fellowship Program
The Geriatric Medicine Fellowship Program at Massachusetts General Hospital is a one-year, ACGME approved Fellowship focusing on the care of older adults across the continuum of health care settings.
Contact Information
MGH Geriatric Medicine
Yawkey Center 2-2C
55 Fruit Street
Boston, MA 02114

Phone: 617-724-9509

Email: JFFITZGERALD@PARTNERS.ORG

Address inquiries about the Fellowship Program to:
Esteban Franco Garcia, MD
Geriatric Medicine Fellowship Program Director
c/o Jim Fitzgerald, Program Coordinator
Division of Palliative Care & Geriatrics
MGH Geriatric Medicine
Yawkey Center 2-2C
55 Fruit Street
Boston, MA 02114
Education Coordinator
Jim Fitzgerald
About the Fellowship
Our purpose is to train the next generation of geriatricians that can understand the physical, psychological, social, and environmental needs of the aging person, and that will become proficient in providing them with the best possible care that meets their needs in the multitude of care settings.
The one-year clinical fellowship program focuses on the care of patients ages 65 and older across the continuum of health care settings. This includes caring for patients in ambulatory, acute, sub-acute and home settings. Fellows will become skillful at collaborative care by working in an interdisciplinary team of doctors, nurses, social workers, and geriatric case managers.
Fellows will engage in learning through different curricular activities and develop teaching and leadership skills through one-on-one mentorship. Fellows will have the opportunity to teach patients, families, residents and students. This all resonates with the aims of Mass General to deliver the very best health care in a safe, compassionate environment; to advance care through innovative research and education; and to improve the health and well-being of the diverse communities we serve.
Candidates interested in pursuing an academic career and additional training in geriatric research or medical education are eligible to apply to the Second Year Geriatric Medicine Fellowship program through our affiliation with the Veterans Affairs' Geriatric Research, Education and Clinical Centers (GRECCs). This second year provides additional training under the guidance of expert faculty from the VA Boston Division of the New England GRECC and Harvard Medical School. Geriatrics fellows may apply during their clinical fellowship year. Find additional information on the VA's GRECC advanced fellowship.
Additionally, fellows could also pursue the Mass General Division of Palliative Care and Geriatric Medicine, Center for Aging and Serious Illness Bridge-The-Gap National Institute on Aging T32 Research Fellowship.
This two-year research fellowship opportunity can follow the year of clinical training and is directed toward physicians (MD, OD or equivalent) who wish to prepare themselves for an academic research career focused on improving the lives of older patients and those with complex illnesses. The goal of this fellowship is to train early investigators prepared to move these fields forward through the conduct of highest-quality research. A separate application is required. For more information, visit the CASI website or contact mghbridgethegap@mgb.org.
For additional information, please contact our program coordinator.
Clinical Experience
Fellows will learn expert care of older patients across the continuum of care supervised by Geriatric Medicine faculty from Mass General and affiliated sites.
Block Rotations (4 weeks)
Two blocks of inpatient care at the Mass General Geriatric Inpatient Service (GIFTS) and I-GRACE
One block of ambulatory care at the interdisciplinary Geriatric Medicine Clinic at Mass General
One block of Palliative Care at Mass General Inpatient Pall Care consult service
One block of Geriatric Psychiatry at North Shore Medical Center
One block with the Mass General Dementia Care Collaborative
One block at Program of All-inclusive Care for the Elderly (PACE)
One block of Specialty clinics at Mass General
One block at VA Bedford Geriatric Evaluation and Management (GEM) unit
One block at VA Brockton Community Living Center (CLC)
Two blocks of elective rotation / vacation
Longitudinal Rotations
Geriatric Primary Care Clinic: Weekly clinic at the Mass General Geriatric Medicine Clinic
Geriatric Consultation Clinic: Monthly clinic session at the Mass General Geriatric Medicine Clinic
Nursing Home panel: Monthly half-day sessions
Home Care: Monthly half-day sessions
Curriculum
The Geriatric Medicine Fellowship curriculum was designed using a competency-based framework to teach and evaluate based on the Curricular Milestones for Graduating Geriatric Fellows proposed by the American Geriatric Society.
Didactic Activities
Weekly activities include:
Didactic sessions

Core Didactic Conferences (2 hours weekly in July and August)
Geriatric Medicine Conference (1-hour weekly September through June)

Division of Palliative Care and Geriatrics Grand Rounds (1-hour weekly September through June)
VA Geriatric Grand Rounds (1 hour weekly)
Department of Medicine Grand Rounds (1-hour weekly September through June)
Fellows also participate in:
Monthly Journal Clubs
Weekly Case Discussions
Bi-weekly discussions on Health Care Ecosystems
Quarterly seminars on

Quality Improvement
Clinical Teaching
Communication
Leadership

Develop poster/abstract to submit at national or local meetings
Develop, implement, evaluate and present a quality improvement project
Prepare a presentation under faculty mentoring to give at the Division's Grand Rounds at the end of the academic year
Patient-facing education: fellows will prepare a presentation under faculty mentoring to give to a lay audience at the Geriatric Medicine Virtual Town Hall and at the MGH Continuum Project's Prepare For Your Care events
Attend the Harvard Business School's Value-Based Health Care Delivery Seminar
Attend the Harvard Medical School's Geriatric Review Course (optional)
Our fellows also have the opportunity to participate in the innovative cross-specialty courses offered by the Mass General Brigham Centers of Expertise
These include:
Global and Community Health
Health Policy and Management
Healthcare Quality and Patient Safety
Medical Education
For additional information about the MGB Centers of Expertise, visit the site and watch their video.
Additional Educational and Professional Development Resources for Our Fellows
Mentoring and career advising opportunities within the Mass General Brigham community
American Geriatric Society (AGS) membership 6 months prior and during the fellowship year including reimbursement for attending the annual AGS conference
Online access to the AGS Geriatric Review Syllabus (GRS) board certification study guides'
Online access to the AGS CoCare: Ortho® Educational curriculum
Scholarship Opportunities and Research
In 2019, Christine Ritchie, MD, MSPH joined the team as the inaugural Minaker Chair in Geriatrics and Director of Research for the Division of Palliative Care and Geriatrics. An expert in advanced illness and multimorbidity, Dr. Ritchie brings a wealth of clinical and research experience to the Division and the Department of Medicine at Mass General. She also established a Center for Aging and Serious Illness (CASI) in the Mongan Institute. The Center is designed to bring together researchers across Mass General who will focus on improving the well-being of older adults and enhancing the lived experience of those with advanced illnesses applying methods from intervention, implementation, population health, and health policy research. The Center partners with Mongan Institute investigators and researchers across Mass General, and the Boston community as a whole, to find innovative solutions to health-related challenges that an increasing number of older adults will face in the years to come.
During the fellowship, there will be various opportunities to get involved in research projects depending on the interest. Fellows can discuss interests with the program director and CASI faculty who will help identify feasibility, resources and mentoring.
There are many different areas in which fellows can get involved with research projects, including:
Geriatric Oncology
Ortho-Geriatrics
Geriatric Cardiology
Dementia
Geri-ED
Other Fellowship Information
Learn more about fellowships at Mass General Brigham:
Current Fellows

Hussein Almadhoun, MD
Hussein received his bachelor's degree in Pharmacy and Master's degree in Clinical Pharmacy from University of Jordan. Prior to attending medical school at St. George's University School of Medicine, he worked at Medical Pharmacies Group in Canada as a consultant geriatric pharmacist gaining exposure in medication reviews, focusing on identifying Drug-Therapy Problems and providing clinical services to nursing homes. He completed an internal medicine residency at Ascension St. John Hospital where he engaged in providing medical education for students and interns. He is interested in improving quality of life for the elderly population through focusing on geriatric cardiology. He is also interested in helping patients with dementia and exploring how to raise caregivers' awareness on how to face dementia in the family.

Monique Hedmann, MD
Monique Hedmann received her B.A. in Psychology from Emory University and M.P.H. from Columbia University. Prior to attending medical school at Oregon Health and Sciences University (OHSU), she worked at Columbia University Medical Center and Harlem Hospital Center where she developed several public health initiatives for older adults, children and families in the New York City area. She is a founding board member of Arts & Minds, Inc. and advisory board member and contributing artist for Hip Hop Public Health, Inc. Monique completed residency in Family Medicine at Harbor-UCLA Medical Center, where she served as Regional Vice President for the Committee of Interns and Residents (CIR). She is interested in addressing health disparities, exploring cultural influences, and championing the tenets of optimal aging and trauma-informed care in older adult communities.
Former Fellows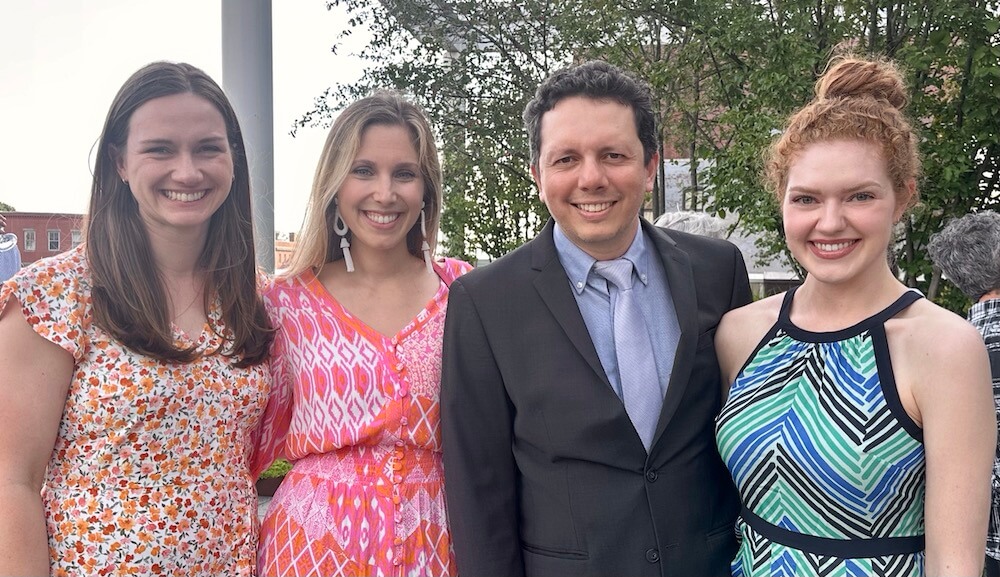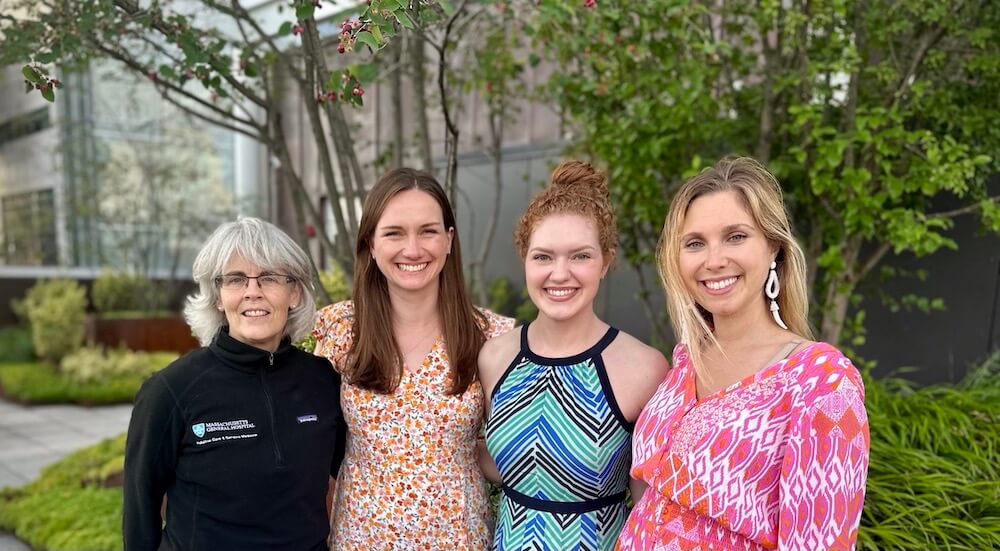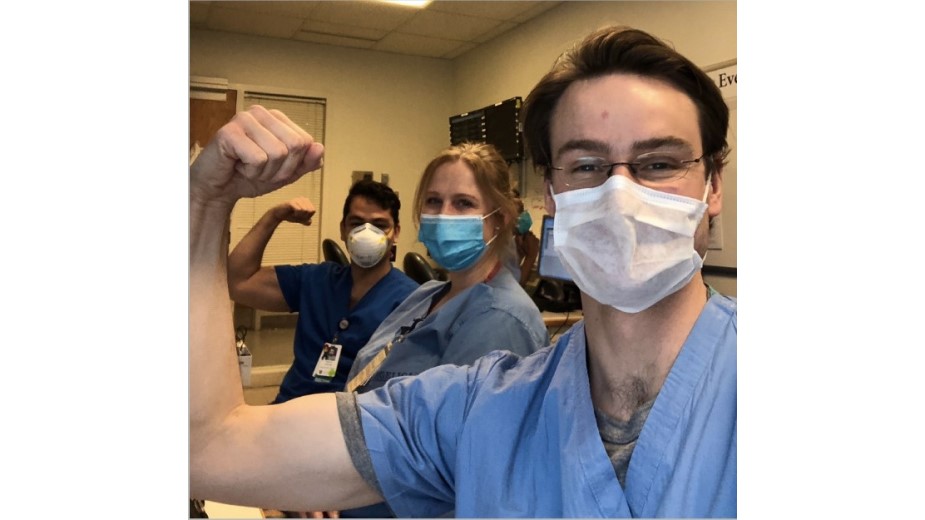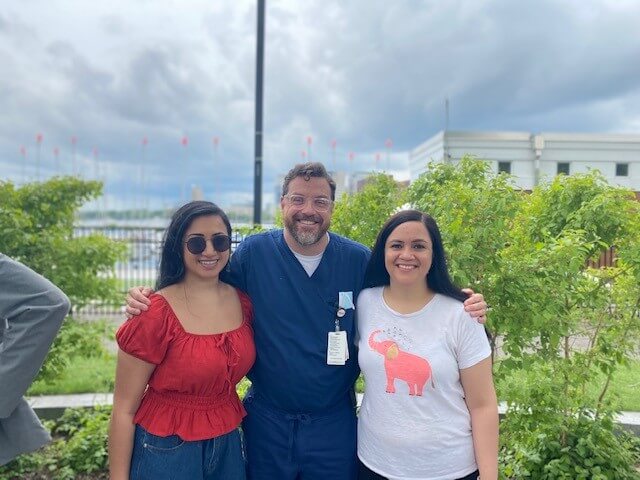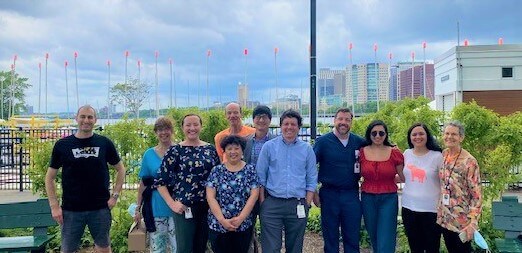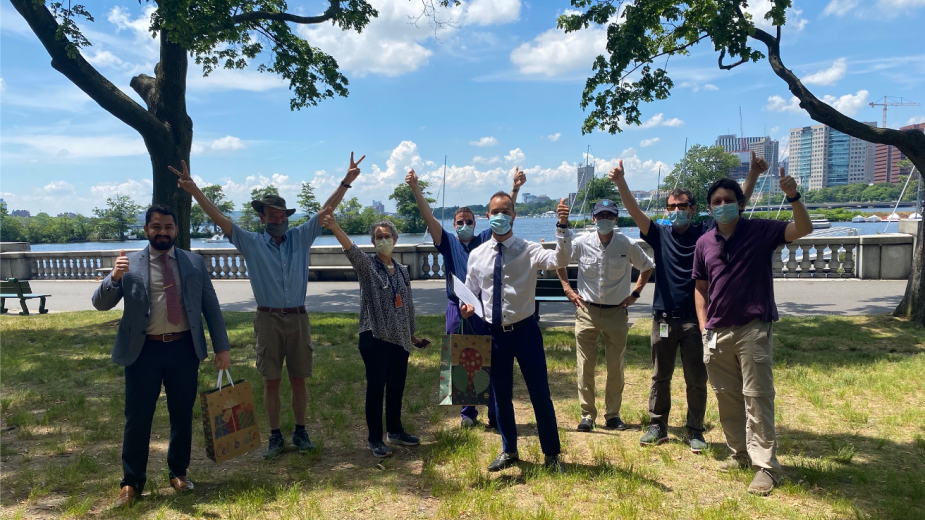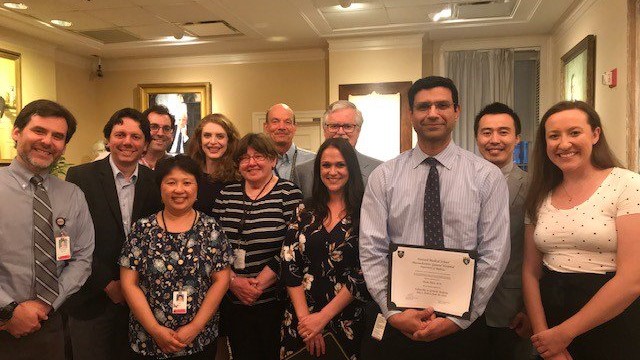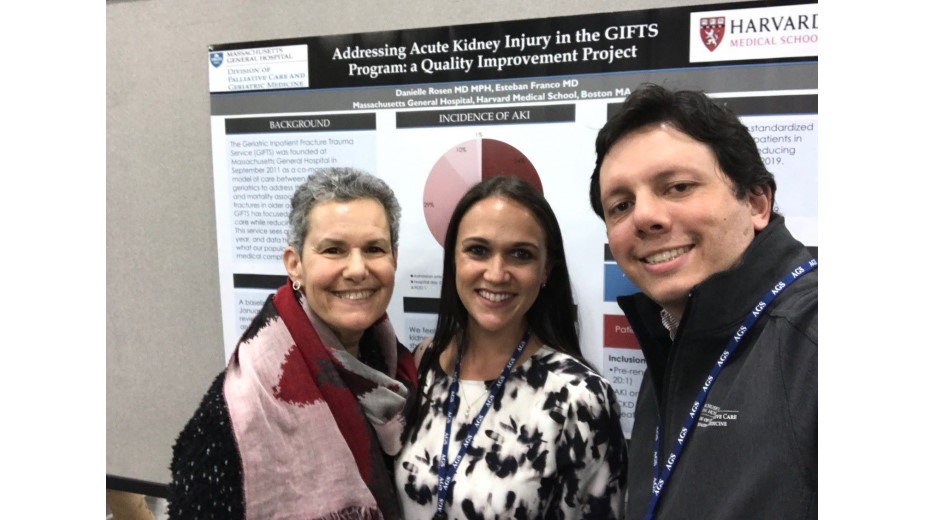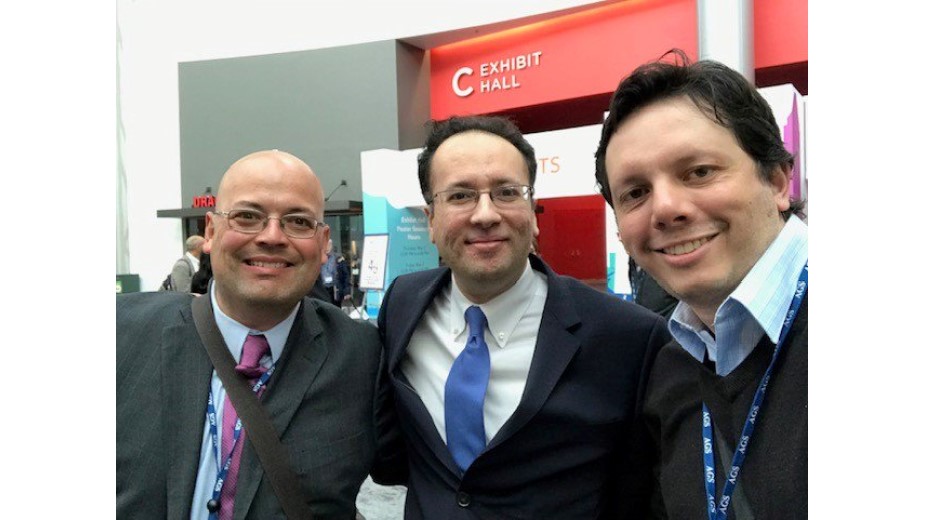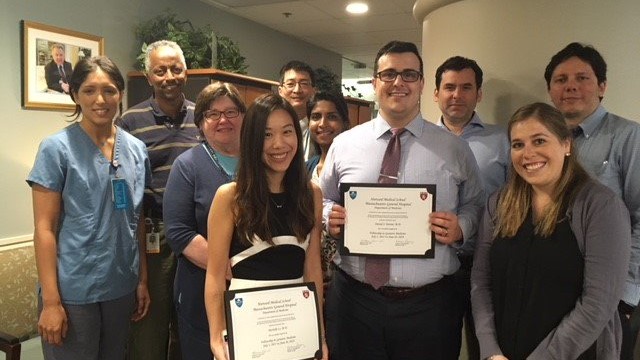 ---
---
Mass General Faculty
Sharon Levine, MD, AGSF


Section Chief, Geriatric Medicine

Christine Ritchie, MD, MSPH

Esteban Franco Garcia, MD, AGSF

Matthew Russell, MD

Clinical Director, Geriatric Medicine Section

Elizabeth Linderberger, MD
Thomas Finucane, MD
Application Requirements
Requirements to apply for our ACGME-accredited Geriatric Medicine Fellowship include:
Applicants must have completed residency in Internal Medicine or Family Medicine successfully and in good standing prior to the start of their fellowship
ABIM or ABFM board-certified or board-eligible
Completion and passing of all three USLME steps prior to the start of the fellowship
Applicants with H-1B or J-1 visa are accepted. A valid ECFMG certificate for all foreign medical graduates is required
The accepted applicant must obtain a full or limited Massachusetts Physician license (limited license if on a visa)
How to Apply
The Massachusetts General Hospital Fellowship Program in Geriatric Medicine will be processing applications through the Electronic Residency Application (ERAS) Fellowships system. Only applicants who have completed a 3-year residency in Internal Medicine or Family Medicine at an ACGME-accredited residency program will be considered.
We offer two fellowship positions each academic year through the National Matching Program (NRMP®).
Please submit the following application materials via ERAS portal:
Curriculum vitae
A personal statement describing the applicant's interest in and commitment to a career in geriatric medicine
Three or four letters of recommendation, one of which should be from the applicant's department head, program director or division chief
USMLE transcript
Timeline
Early June: Applications accepted via ERAS®
Program starts reviewing applications in late July and starts sending invitations by mid-August
September 1: Application deadline (we usually fill all interview spots by this date)
Interviews are conducted on Fridays September through October. Interviews will be conducted via live video-conferencing. Applicants will meet with our program leadership, faculty and current fellows. No candidates (even local) will be interviewed in person
Early December: Match results released
For more information about the Match process, please visit the NRMP® website
Training & Employment Verification
Former faculty, fellowship alumni or residency alumni from the Department of Medicine can obtain verification of training and employment.