treatment
treatment
medical-conditions-and-pregnancy;pregnancy
obstetrics-gynecology
p
true
Placenta Accreta and Advanced Obstetric Surgical Program
The Placenta Accreta and Advanced Obstetric Surgical Program at Massachusetts General Hospital provides specialized care for women anticipating a surgical delivery, including those with placenta accreta and related placental complications.
Contact Information
Placenta Accreta and Advanced Obstetric Surgical Program
Yawkey Center for Outpatient Care, Suite 4F
55 Fruit Street
Boston, MA 02114

Phone: 617-724-2229

Explore This Treatment Program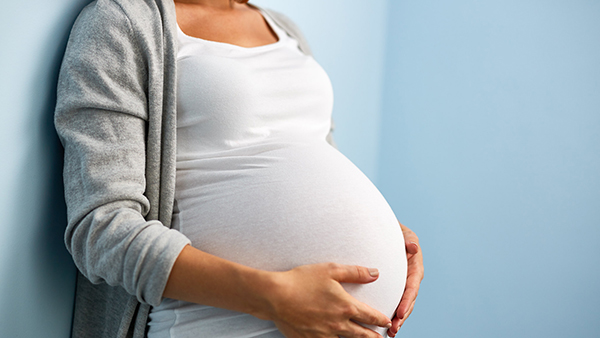 The Placenta Accreta and Advanced Obstetric Surgical Program in the Department of Obstetrics and Gynecology at Massachusetts General Hospital provides specialized, coordinated multidisciplinary care for pregnant women anticipating potential surgical complications at delivery, including placenta accreta spectrum and related placental complications. Other candidates for the surgical program could be women with multiple prior abdominal surgeries and scar tissue, large uterine fibroids, bleeding disorders, religious or other objections to blood transfusion, or any other women requiring interdisciplinary coordination during surgery due to trauma, masses, or need for exploration of other organ systems.
Understanding Placenta Accreta Spectrum
Placenta accreta spectrum occurs when the placenta overdevelops its connection to the maternal uterine wall, putting a mother at risk for serious complications during delivery. Placenta accreta spectrum requires treatment from experienced clinicians and coordination among multiple specialties to ensure the best possible outcome for both the mother and her baby.
While we do not know the specific cause of placenta accreta, we do know that certain factors leave women at greater risk:
Placenta previa (a placenta disorder in which the implanted placenta blocks the cervix)
Prior cesarean deliveries or "C-sections"
Prior surgery of the uterus, including myomectomy or dilation and curettage (D&C)
Advanced maternal age and in vitro fertilization are also emerging risk factors for placenta accreta spectrum
Placenta accreta can be difficult to detect, so it is not always diagnosed prior to delivery. However, these risk factors raise suspicion that placenta accreta may be present and can assist us in appropriately preparing for delivery.
If your provider thinks you may be at risk, he or she will use an ultrasound to look for abnormalities in your uterus that indicate placenta accreta. Your provider may also use an MRI to confirm a diagnosis of placenta accreta or aid in treatment planning. While it is not always possible, early detection is helpful because it allows for careful treatment planning.
About Our Services: Specialized and Individualized Treatment
The most important element for treatment of placenta accreta spectrum and for all anticipated complex delivery is advanced planning with a group of experienced specialists in a hospital with high surgical volumes. The Division of Maternal Fetal Medicine at Mass General has brought together a remarkable multidisciplinary team of expert specialists and surgeons to provide coordinated care and plan for the best possible outcomes for women who require a higher level of operative planning.
Women with placenta accreta in particular often need to deliver early due to complications associated with the disorder, so a planned delivery may be recommended, usually between 34 and 36 weeks. A specialized neonatal intensive care team will also attend to care for the baby after delivery. Women with other potential surgical risks may be advised to deliver when they are full term to avoid certain neonatal complications. The team will carefully individualize a surgical plan in each case tailored for the mother-baby pair.
Importance of a Coordinated Team
A coordinated team effort is important because it helps prevent associated surgical complications, such as hemorrhage and/or injury to the nearby organs such as the bladder. Outcomes for patients anticipating a complicated surgical delivery drastically improve with advanced planning and with all necessary resources are available for both the patient and her providers.
Our specialized planning ensures that we can assemble the proper team to facilitate a safe delivery for both the mothers and babies in our care. All of our specialties work closely and collegially together for smooth cooperation from start to finish. Our Maternal-Fetal Medicine specialists work closely with our patients before delivery to provide optimal prenatal care and thorough counseling so there are no surprises during the birth of the baby. When it's time for delivery, our team works compassionately with our patients during and after to give our families the best birth experience possible.
Learn more about maternal-fetal medicine
Improving Our Understanding for the Future
The researchers at Massachusetts General Hospital are working to understand the connection between scars from prior uterine surgeries, such as C-sections, and placental complications. Our patients may be asked to help us to contribute to the body of knowledge about how surgery impacts subsequent pregnancies, and in doing so make pregnancy safer for future mothers.
Multidisciplinary Treatment Team
Specialized planning ensures that we can assemble the proper team to facilitate a safe delivery for you and your baby and our team works in sync from start to finish. Your care team will include: Maternal-fetal medicine specialists, advanced gynecologic surgeons, urologists, vascular surgeons, obstetric anesthesiologists, transfusion medicine specialists, surgical and neonatal intensivists, obstetric nurses and social workers. The nursing team is led by Elizabeth West, RN.
---
OB/GYN Patient Education
At the Department of Obstetrics & Gynecology, each patient is an important member of her own care team. We support you with education resources such as childbirth classes, pregnancy-related information and access to women's health resources.
---
Contact Our Obstetrics Team
Contact the Department of Obstetrics & Gynecology at Mass General to find out more about our services, schedule an appointment or refer a patient.