treatment
treatment
analgesic-nephropathy;biliary-cirrhosis-bile-duct-cancer;diabetes;diabetic-neuropathy-nerve-problems;end-stage-renal-disease-esrd;glomerulonephritis;glomerulosclerosis;goodpasture-syndrome;hematuria-blood-in-the-urine;hemolytic-uremic-syndrome;hypoparathyroidism;immunoglobulin-a-iga-nephropathy;immunoglobulin-a-iga-nephropathy;nephrotic-syndrome;polycystic-kidney-disease;renal-vascular-disease
surgery;transplant-center;nephrology;medicine
k
true
Kidney Transplant Program
The Kidney Transplant Program at Massachusetts General Hospital provides individualized, ongoing care for patients with end-stage renal disease (kidney failure).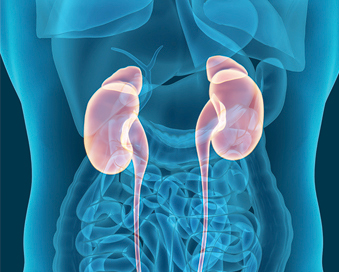 Contact Information
Kidney Transplant Program
Massachusetts General Hospital
165 Cambridge Street, Suite 301
Boston, MA 02114

Phone: 877-644-2860
Fax: 617-724-8652
Hours: Monday - Friday, 8:00 am - 4:00 pm
Additional Kidney Evaluation Clinic Locations
Massachusetts General Hospital
1750 Elm Street, Suite 201A
Manchester, NH 03104
Massachusetts General Hospital
38 Tyler Street, 2nd Floor
Nashua, NH 03060
Mass General/North Shore
102-104 Endicott Street
Danvers, MA 01923
Cooley Dickinson Hospital
30 Locust Street
Northampton, MA 01060
Support the Kidney Transplant Program
Your gift enables our team at the Transplant Center to pursue and provide the best treatment options for patients with end-stage renal disease.
About the Program
A pioneer in organ transplant since 1963, the Kidney Transplant Program at the Massachusetts General Hospital Transplant Center employs leading-edge medical and surgical technology to provide individualized care for patients with chronic kidney disease. Our expert surgeons have performed more than 3,000 kidney transplants and have achieved some of the best graft and patient survival rates in the country. In 2017, 40% of patients receiving kidney transplants at Mass General never needed a single dialysis treatment prior to transplant, which is more than twice the national average.
Learn about our programs:
Kidney transplant patients typically require lifelong immunosuppressive medications to prevent their immune systems from attacking the new organ. However, our ground-breaking research is allowing some patients to live drug-free after transplant. We also offer options for highly sensitized patients, patients with incompatible living donors and patients with challenging medical or surgical issues.
Leadership in Kidney Transplantation

We have consistently led the field in tolerance or the acceptance of transplanted organs without long-term immunosuppression. We performed the first successful tolerance induction for renal allografts in patients with multiple myeloma in 1998. We initiated the first ITN-sponsored clinical tolerance trials for adults in 2001 and performed the first successful tolerance induction in mismatched renal transplant recipients in 2008.
Advanced Evaluation, Multidisciplinary Care

All our patients receive integrated, comprehensive care to treat chronic renal failure, beginning with a careful assessment and discussion with the patient to ensure that transplantation is his/her best treatment option. Candidates work with a transplant coordinator, who participates in the initial evaluation, gathers medical information and previous test results. The transplant coordinator also manages the patient's full evaluation, which includes:

Patient education
Medical
Surgical and psychosocial evaluation
Transplant-specific testing
Transplant Evaluation
To begin the kidney transplant process, you must first be referred to the Mass General Kidney Transplant Clinic by your primary care physician or nephrologist. A kidney transplant nurse coordinator along with a transplant nephrologist will review your referral and medical records once they have been received. Transplant Center staff will then schedule an initial evaluation appointment. If you are also a candidate for pancreas transplantation, you will be evaluated for both transplants at the same time.
Depending on the number of tests required for each patient, the length of the evaluation process can vary, but our goal is to complete all testing within four months. The Mass General Kidney Transplant Program also conducts a monthly evaluation clinic at four locations throughout New England. Please ask your patient service coordinator for more information on scheduling an appointment at one of these convenient locations.
The Evaluation Process
Part One: Initial Evaluation

You will begin the kidney transplant evaluation at the scheduled Multidisciplinary Kidney Transplant Evaluation Clinic held on Tuesdays, Thursdays and Fridays. During the day you will:

Attend a kidney transplant education session
Have blood testing done
Meet with all the members of the transplant team, including your individual nurse coordinator, nephrologist, surgeon, social worker, dietitian and financial coordinator
Part Two: Specialized Testing

After the initial clinic visit you will return for additional testing and appointments as needed. The kidney transplant team will assist you in scheduling these tests and appointments, which may include:

Cardiac stress testing
Chest X-ray and electrocardiogram (EKG) at a Mass General facility
Additional blood and urine tests
CT scan
MRI/MRA
Meeting with a pharmacist
Meeting with a psychiatrist

You will be responsible for scheduling the following tests with your primary care physician and/or providing recent results in order to complete the transplant evaluation:

Colonoscopy (age 50+)
Dental exam (within the past year)
Mammogram (age 40+)
Pap smear

Kidney transplant candidates are placed on the national United Network for Organ Sharing (UNOS) waiting list, which manages the distribution of organs nationwide.
Part Three: Review by Committee

Once testing is complete, the entire transplant team will meet to determine your candidacy to be listed for a kidney transplant. You and your referring physician and dialysis center, if applicable, will be informed of the committee's decision.
Prior to your transplant evaluation, please download and complete the evaluation consent form. You can submit your completed form to your transplant care team via Patient Gateway.
Download the evaluation consent form
Waiting List for Kidney Transplantation
If you are found to be a good candidate for kidney transplantation, the best option is to undergo transplant with a living donor, as this does not require time on the waiting list. Patients without a living donor wait on the list for a deceased donor kidney. Because there are many more people who need a kidney transplant than there are kidneys available, a waiting list is managed by the United Network for Organ Sharing (UNOS). UNOS gives priority to patients based on waiting time and over a time period of years patients move to the top of the list, and receive a kidney.
When a deceased donor organ is available, you will receive a call from our coordinator or surgeon, asking you to come into the hospital for the transplant. Since this call can come at any time during the day or night, any day of the week, it is important for the transplant team to be able to reach you. You should provide our center with all of your phone numbers, as well as the phone numbers of a few emergency contacts, so that we can contact you when needed.
Transplantation for Incompatible Donor-Recipient Pairs
Mass General is a leader in transplanting patients whose live donor is incompatible with them, either because of blood group or anti-HLA antibodies. We offer:
Desensitization therapy — Antibodies are removed from the recipient in advance of transplantation. Mass General has performed dozens of these procedures over the last 10-15 years. The success of this approach was recently described in a New England Journal of Medicine article
Paired Kidney Exchange — Through the UNOS Paired Kidney Exchange Program. these transplants are sometimes called swap programs, in which a recipient's incompatible donor donates to someone else (often in another city), while their recipient receives a kidney from another, compatible donor
Living Donor Program
Donating a kidney to another individual is an act of great kindness. Nearly half of the kidneys transplanted at Mass General are given by living donors — family members, friends, co-workers and donors who are unknown to the recipient.
High Kidney Transplant Volumes
Mass General performs significantly more kidney transplants than other Massachusetts institutions. Higher volumes mean more experience.
Our high volume of kidney transplants — and skilled team of kidney transplant surgeons, anesthesiologists, nurses and social workers who guide patients through every stage of care — help us to attain excellent results in treating patients who need a kidney transplant.
Data Source: United Network for Organ Sharing (UNOS)
Data Period: January 2019-December 2020
Our Team
The Mass General Kidney Transplant team guides patients through every stage of care with a multidisciplinary team of doctors, nurses, case managers, financial coordinators and other clinicians to help navigate the transplant process.
---
Patient Testimonials
Patients share their experiences receiving care at the Mass General Transplant Center.
3,000 Reasons to Celebrate
Mary Anne, a health care professional, turned to Mass General when she needed help. Her kidney transplant surgery, Mass General's 3,000th kidney transplant procedure, was reason to celebrate for many.
---
Patient Resources: PDFs
Download the below PDFs for additional information about kidney transplantation at Mass General.
Preparing for Kidney Transplantation
Preparing for Kidney Transplantation
Download this PDF to learn about how to prepare for kidney transplant at Mass General.
After Living Kidney Donation
After Living Kidney Donation
Download this PDF to learn about what to expect following the donation of your kidney.
Transplant Evaluation Consent Packet
Transplant Evaluation Consent Packet
Complete this form prior to evaluation & send to your transplant team via Patient Gateway.
---
Patient Resources: Videos
Watch the following videos from the Transplant Center to learn more about kidney transplantation at Mass General.
What to Expect for Kidney Transplantation
This educational video is intended to help inform Mass General kidney transplant candidates on what to expect for their transplant.
Transplant Medication Education
Christin Marks, transplant pharmacist, provides an overview of what to expect from medications that patients take after transplant.
The Road to Racial Equity in Kidney Transplant
In this Mass General Blum Center presentation, Winfred Williams, MD, and Jamil Sulemana, RN, BSN, discuss kidney disease in the Black community, the differences between dialysis and kidney transplant and when one should consider kidney transplantation.
Q&A About Living Donation
Leigh Anne Dageforde, MD, MPH, transplant and hepatobiliary surgeon, talks about what it means to be a living donor and the difference one donation can make.
---
Ongoing Research
New Immunosuppression Regimens

Transplant patients take medications to keep their immune system from rejecting their new organs. The standard medications used today are effective but have many side effects, including toxicity to the transplanted kidney which tends to shorten the lifespan of the organ. Less toxic drugs have been developed to support better long-term kidney function. The MGH Transplant Center is one of many academic medical centers conducting clinical trials using these newer immunosuppressive agents.
Immunosuppression Minimization/Withdrawal

In spite of advances over the last 50 years in anti-rejection medications, the side effects of long-term immunosuppressive therapy remain a major problem for post-transplant patients. The MGH Transplant Center has been a leader in developing procedures that allow transplant patients to take fewer or no medications. These protocols continue to improve in living donor kidney transplantation and will soon expand to include patients who receive deceased donor kidneys as well.
Islet Transplantation

The absence of insulin-producing cells in the body results in type 1 diabetes. Islet transplantation replaces the insulin-producing cells of the pancreas without the risks of major abdominal surgery that come with a whole organ pancreas transplant. The MGH Transplant Center is one of the few centers in the country, and the only in New England, that can isolate and transplant pancreatic islets. Islet transplantation is an option for patients who have had a previous kidney transplant and for those without kidney disease.
Infections After Transplant

Infections after transplant are relatively common, especially within the first year. All transplant patients receive prophylactic therapy in order to prevent such infections. The MGH Transplant Center is participating in clinical trials which utilize different medications and monitoring of infections in order to prevent and treat post-transplant infections.
HOPE Act: HIV+ Donors for HIV+ Recipients

Until 2015, transplanting organs from HIV positive donors was not allowed under the National Organ Transplant Act of 1984. However, since HIV treatments have improved and HIV positive transplant recipients have done well after transplant, the HIV Organ Policy Equity (HOPE) Act was recently passed.

The HOPE Act allows organs from HIV positive donors to be transplanted into HIV positive recipients. These are organs that would have been discarded before the HOPE Act was passed. The MGH Transplant Center is one of the few hospitals in the United States doing these transplants.
Hepatitis C Positive Kidney Transplant for Hepatitis C Negative Recipients

Currently there are more available hepatitis C positive deceased donors in New England than there are recipients. With the arrival of new anti-viral agents Hepatitis C cure rates are almost at 100%. Under a clinical trial protocol we are now transplanting kidneys from donors who are positive for hepatitis C virus into select recipients who are not infected with the hepatitis C virus. Patients who enter into this trial receive immediate pre-emptive treatment for Hepatitis C. This will allow these selected recipients to be receive a transplant more quickly, avoiding many consequences of prolonged time on the waitlist and dialysis related complications.
Robotic Surgery
Mass General is home to the fastest growing robotic surgery program in New England and is a minimally invasive treatment option for many conditions.
Kidney Transplant Evaluation Program in Chelsea, MA
The Kidney Transplant Evaluation Program at the MGH Chelsea HealthCare Center is committed to providing equitable care in the communities it serves.
A Pioneer in Organ Transplantation since 1963
The Kidney Transplant Program at Massachusetts General Hospital provides individualized, ongoing care for patients with end-stage renal disease (kidney failure).