research
research
research-lab
asthma;asthma-and-children;chronic-lung-disease-bronchopulmonary-dysplasia;diaphragmatic-hernia
massgeneral-hospital-for-children
pediatrics
n
true
Newborn Developmental Biology Lab
The Newborn Developmental Biology Lab conducts basic research in lung development and early childhood lung diseases, including bronchopulmonary dysplasia, childhood asthma, sudden infant death syndrome, and congenital diaphragmic hernia.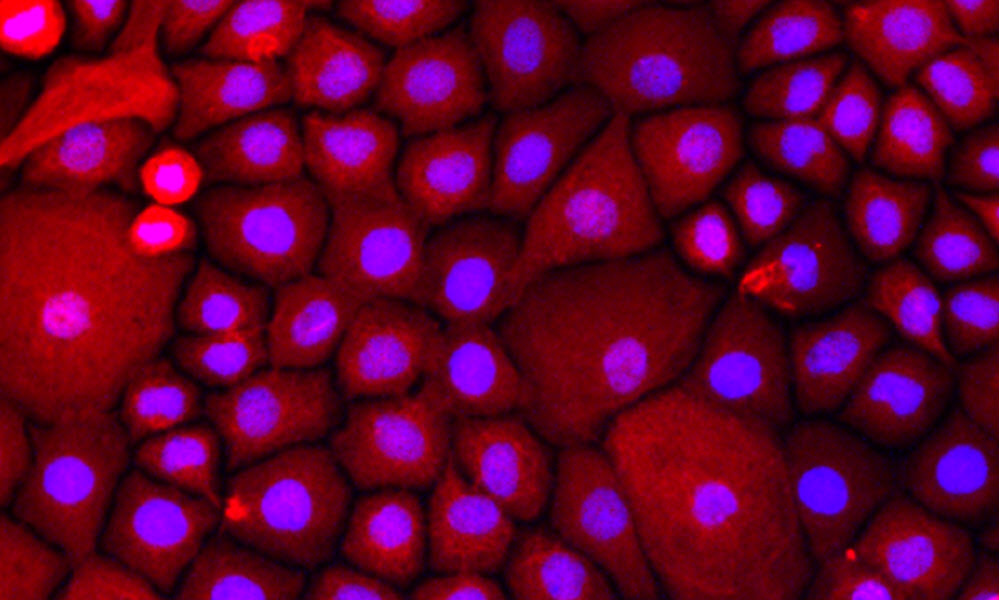 Mission Statement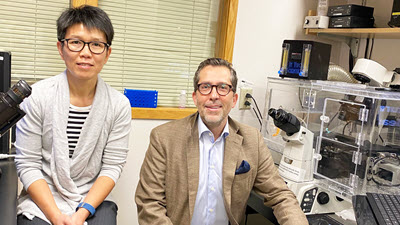 Led by Drs. Ai and Lerou, Newborn Developmental Biology Laboratory uses tracheal aspirate-derived lung progenitor cells and animal models to study mechanisms of prematurity and lung diseases in young children.
Dr. Paul Lerou is the Chief of the Neonatology Division and Assistant Professor of Pediatrics. Dr. Lerou's research is focused on using stem cells to better understand how genetic disorders and prematurity affect a child's development over the course of his or her lifetime and to ultimately develop new treatment strategies.
Dr. Ai is Associate Professor of Pediatrics, Harvard Medical School, Director of Basic Research at the Neonatology Division, and co-Director of Lung Biology & Immunology Research Center at Massachusetts General Hospital. Dr. Ai's research is focused on how the disruption of lung development negatively impacts on lung function and the susceptibility to respiratory diseases in children. Dr. Ai is a standing member on a NHLBI study session and Review Editor for Frontiers in Pharmacology and Frontiers in Allergy.
Project Summary
Project I: Prematurity and infection
Premature birth is a major risk factor for infection in infants and long-term functional defects in the lung. However, how premature birth affects the composition and function of human airway epithelium remains elusive. To address this critical question, we have established a robust methodology of epithelial basal stem cell derivation from tracheal aspirate samples collected from intubated preterm and term newborns. This project aims to identify molecular pathways that are associated with preterm birth and affects basal stem cell differentiation and the barrier function of differentiated airway epithelial cells. A clinically relevant disease model is infection of preterm airway epithelial cells by respiratory syncytial virus.
Project II: Molecular phenotypes of human airway epithelial cells with age
The age of a patient has a significant impact on epithelial regeneration and clinical outcomes following injury and infection. This project leverages our ability to derive airway basal stem cells from intubated patients of all age groups to study how age affects proliferation and differentiation of airway basal stem cells in humans.
Project III: Lung defects in Congenital Diaphragmic Hernia
The lung defect associated with congenital diaphragmic hernia (CDH) is the main cause of mortality and morbidity in patients with CDH. However, since the lung tissue in CDH infants is not accessible, mechanisms underlying the lung defect in CDH remain an unresolved issue. This project proposes to elucidate such mechanisms using mesenchymal stromal cells (MSCs) and epithelial basal stem cells (BSCs) from patient-specific tracheal aspirate (TA) samples. Our goal is to elucidate pathogenic changes in patient-specific cell models to study disease pathophysiology and to identify novel therapeutics.
Project IV: Nerve and childhood asthma
Allergic asthma often initiates from allergen exposure in early childhood and progresses into adulthood. As the lung continues to develop after birth, this project investigates age-related communication between the immature lung environment and the immune system in the pathogenesis of allergic asthma. So far, our findings have pinpointed a novel role of developing sympathetic nerves in augmenting allergic inflammation in early childhood and fostering disease progression into adulthood. We also show that immune cells, such as mast cells, can also modulate airway innervation during postnatal development, which induces a hypercontractile phenotype of airway smooth muscle cells. By understanding the age-related mechanism underlying the development of allergic asthma in early childhood, our goal is to identify novel therapeutic targets for the treatment of childhood asthma and the modification of disease progression in adulthood.
Project V: Pulmonary neuroendocrine system in SIDS
Infants who have died of sudden infant death syndrome (SIDS) show hyperplasia of pulmonary neuroendocrine cells. This project investigates the contribution of the pulmonary neuroendocrine system to the pathogenesis of SIDS. Since pulmonary neuroendocrine cells are innervated, we focus on neural regulation of pulmonary neuroendocrine secretion and the role of bioactive neuropeptides and amines secreted from pulmonary neuroendocrine cells in lung pathophysiology.
News and Events
Our manuscript, "Lung dopaminergic nerves facilitate the establishment of T helper 2 resident memory cells in early life" is accepted by Journal of Allergy and Clinical Immunology. Read the press release.
Our manuscript, "A Tracheal Aspirate-Derived Airway Basal Cell Model Reveals a Proinflammatory Epithelial Defect in Congenital Diaphragmatic Hernia", is accepted by American Journal of Respiratory Critical Care Medicine
---
THE LUNG EPITHELIUM IN HEALTH AND DISEASES
August 7, 2022- August 12, 2022
Saxtons River, VT
Organizers:
Jianwen Que, MD, PhD
Columbia University Medical Center
Xingbin Ai, PhD
Mass General Hospital
Jonathan Kropski, MD
Vanderbilt University Medical Center
---
Meet The Team
Dr. Yan Bai (MD)
K08 awardee, Instructor of Medicine
Research Interest: airway and vascular smooth muscle biology
yan.bai@va.gov
Dr. Jessica Shui (MD)
Instructor of Pediatrics, Neonatology
Research interest: prematurity and respiratory viral infection
jshui@mgh.harvard.edu
Dr. Wei Wang (PhD)
Senior Research Fellow
Research interest: immunology and childhood asthma
wwang@mgh.harvard.edu
Dr. Kamakshi Bankoti (PhD)
Research Fellow
Research interest: tissue engineering and lung development
kbankoti@mgh.harvard.edu
Dr. Richard Wagner (MD)
Visiting Medical Fellow, Pediatric Surgery, Leipzig University
Research interest: stem cell biology and congenital diaphragmatic hernia
Richard.Wagner@medizin.uni-leipzig.de
Dr. Caiqi Zhao (PhD)
Research Fellow
Research Interest: airway infection and epithelial biology
czhao@mgh.harvard.edu
Gaurang Amonkar (BS)
Research Assistant II
Research Interest: airway epithelial and mesenchymal progenitors
gamonkar@mgh.harvard.edu
Selected Recent Publications
Wagner R, Amonkar GM, Wang W, Shui JE, Bankoti K, Tse WH, High FA, Zalieckas JM, Buchmiller TL, Zani A, Keijzer R, Donahoe PK, Lerou PH, Ai X. A Tracheal Aspirate-derived Airway Basal Cell Model Reveals a Proinflammatory Epithelial Defect in Congenital Diaphragmatic Hernia. Am J Respir Crit Care Med. 2023 May 1;207(9):1214-1226. doi: 10.1164/rccm.202205-0953OC. PMID: 36731066; PMCID: PMC10161756.
Wang W, Garcia C, Shao F, Cohen JA, Bai Y, Fine A, Ai X. Lung dopaminergic nerves facilitate the establishment of TH2 resident memory cells in early life. J Allergy Clin Immunol. 2023 Feb 24:S0091-6749(23)00215-4. doi: 10.1016/j.jaci.2023.02.011. Epub ahead of print. PMID: 36841266.
Bai Y, Guedes AGP, Krishnan R, Ai X. CD38 plays an age-related role in cholinergic deregulation of airway smooth muscle contractility. J Allergy Clin Immunol. 2022 May;149(5):1643-1654.e8. doi: 10.1016/j.jaci.2021.10.033. Epub 2021 Nov 18. PMID: 34800431; PMCID: PMC9081122.
Lu J, Zhu X, Shui JE, Xiong L, Gierahn T, Zhang C, Wood M, Hally S, Love JC, Li H, Crawford BC, Mou H, Lerou PH. Rho/SMAD/mTOR triple inhibition enables long-term expansion of human neonatal tracheal aspirate-derived airway basal cell-like cells. Pediatr Res. 2021 Feb;89(3):502-509. PMID: 32365352.
Mou H, Yang Y, Riehs MA, Barrios J, Shivaraju M, Haber AL, Montoro DT, Gilmore K, Haas EA, Paunovic B, Rajagopal J, Vargas SO, Haynes RL, Fine A, Cardoso WV, Ai X. Airway basal stem cells generate distinct subpopulations of PNECs. Cell Rep. 2021 Apr 20;35(3):109011. PubMed PMID: 33882306.
Jiang M, Fang Y, Li Y, Huang H, Wei Z, Gao X, Sung HK, Hu J, Qiang L, Ruan J, Chen Q, Jiang D, Whitsett JA, Ai X, Que J. VEGF receptor 2 (KDR) protects airways from mucus metaplasia through a Sox9-dependent pathway. Dev Cell. 2021 Jun 7;56(11):1646-1660.e5. PubMed PMID: 34010630.
Sarathy L, Cirillo C, Dehn C, Lerou PH, Prendergast M. Improving Timeliness of Hepatitis B Vaccine Birth Dose Administration. Hosp Pediatr. 2021 May;11(5):446-453. PMID: 33879503.
Li G, Cohen JA, Martines C, Ram-Mohan S, Brain JD, Krishnan R, Ai X, Bai Y. Preserving Airway Smooth Muscle Contraction in Precision-Cut Lung Slices. Sci Rep. 2020 Apr 15;10(1):6480. PubMed PMID: 32296115.
Shook LL, Shui JE, Boatin AA, Devane S, Croul N, Yonker LM, Matute JD, Lima RS, Schwinn M, Cvrk D, Gardner L, Azevedo R, Stanton S, Bordt EA, Yockey LJ, Fasano A, Li JZ, Yu XG, Kaimal AJ, Lerou PH, Edlow AG. Rapid establishment of a COVID-19 perinatal biorepository: early lessons from the first 100 women enrolled. BMC Med Res Methodol. 2020 Aug 26;20(1):215. PMID: 32842979.
Wang W, Cohen JA, Wallrapp A, Trieu KG, Barrios J, Shao F, Krishnamoorthy N, Kuchroo VK, Jones MR, Fine A, Bai Y, Ai X. Age-Related Dopaminergic Innervation Augments T Helper 2-Type Allergic Inflammation in the Postnatal Lung. Immunity. 2019 Dec 17;51(6):1102-1118.e7. PubMed PMID: 31757673.
Spadafora R, Lu J, Khetani RS, Zhang C, Iberg A, Li H, Shi Y, Lerou PH. Lung-Resident Mesenchymal Stromal Cells Reveal Transcriptional Dynamics of Lung Development in Preterm Infants. Am J Respir Crit Care Med. 2018 Oct 1;198(7):961-964. PMID: 29757681.
Lu J, Baccei A, Lummertz da Rocha E, Guillermier C, McManus S, Finney LA, Zhang C, Steinhauser ML, Li H, Lerou PH. Single-cell RNA sequencing reveals metallothionein heterogeneity during hESC differentiation to definitive endoderm. Stem Cell Res. 2018 Apr;28:48-55. PMID: 29427839.
Patel KR, Bai Y, Trieu KG, Barrios J, Ai X. Targeting acetylcholine receptor M3 prevents the progression of airway hyperreactivity in a mouse model of childhood asthma. FASEB J. 2017 Oct;31(10):4335-4346. PubMed PMID: 28619712.
Barrios J, Patel KR, Aven L, Achey R, Minns MS, Lee Y, Trinkaus-Randall VE, Ai X. Early life allergen-induced mucus overproduction requires augmented neural stimulation of pulmonary neuroendocrine cell secretion. FASEB J. 2017 Sep;31(9):4117-4128. PubMed PMID: 28566470.
Patel KR, Aven L, Shao F, Krishnamoorthy N, Duvall MG, Levy BD, Ai X. Mast cell-derived neurotrophin 4 mediates allergen-induced airway hyperinnervation in early life. Mucosal Immunol. 2016 Nov;9(6):1466-1476. PubMed PMID: 26860818.
Wang W, Wang L, Lu J, Siedlak SL, Fujioka H, Liang J, Jiang S, Ma X, Jiang Z, da Rocha EL, Sheng M, Choi H, Lerou PH, Li H, Wang X. The inhibition of TDP-43 mitochondrial localization blocks its neuronal toxicity. Nat Med. 2016 Aug;22(8):869-78. PMID: 27348499.
Lu J, Li H, Baccei A, Sasaki T, Gilbert DM, Lerou PH. Influence of ATM-Mediated DNA Damage Response on Genomic Variation in Human Induced Pluripotent Stem Cells. Stem Cells Dev. 2016 May 1;25(9):740-7. PMID: 26935587.
Job Opportunities
Graduate Students, PhD and MD Fellows
Please contact Dr. Ai (
xai@mgh.harvard.edu
) and Dr. Lerou (
plerou@mgh.harvard.edu
) if you would like to discuss opportunities available in the lab.
Learn more about the Newborn Developmental Biology Lab
Newborn Developmental Biology Laboratory is located in Bartlett Hall Extension, Rm. 411, at the main campus of Mass General Hospital. The laboratory conducts basic research in lung development and early childhood lung diseases, including bronchopulmonary dysplasia, childhood asthma, sudden infant death syndrome, and congenital diaphragmic hernia.