treatment
treatment
myhre-syndrome
massgeneral-hospital-for-children
adult-pediatrics;pediatrics-adult;pediatrics
m
true
Myhre Syndrome Clinic
Welcome to the Myhre Syndrome Clinic at Massachusetts General Hospital. Our clinic provides state-of-the-art care by a multidisciplinary team of providers for people of all ages and their families who live with Myhre syndrome.
Contact Information
Myhre Syndrome Clinic
Yawkey Center for Outpatient Care
55 Fruit Street Suite 6C
Boston, MA 02114

Phone: 617-726-1561
Fax: 617-726-1566
Email: alin@partners.org

Mailing Address
Mass General Hospital Myhre Syndrome Clinic
175 Cambridge St.
Boston, MA 02114


Gifts from individuals help to support the hospital's three-part mission of innovative research and education in addition to patient care that is second to none.


Secure, convenient online access to your child's health information whenever you need it.
Explore This Treatment Program
Overview
The Myhre Syndrome Clinic provides compassionate care with an expert multidisciplinary team. As a subspecialty program, we do not offer routine primary care. However, we provide a comprehensive evaluation, specific to the needs of people with Myhre syndrome. Our doctors work with the patient's primary care provider to identify specialty needs and to coordinate care and improve outcomes.
Our Services
Mission Statement
We understand the challenges that people and families living with a rare disease experience each day. As a collaborative, multidisciplinary team serving people with Myhre syndrome of all ages and their families, we provide clinical care, education and support. We are passionate about the importance of research to answer the questions that families ask us.
Before Your Appointment
To request an appointment in this clinic, please call the Medical Genetics Patient Service Coordinator (617-726-1561) who will refer your call to Dr Lin. She will personally coordinate the visit which will occur over 2-4 days depending on the travel and medical needs of each person (and their family). She will provide you with handouts.
You will be asked to contact Mass General registration to obtain a medical record number (866-211-6588).
You will need to enroll in Patient Gateway. If the patient is a child, this requires a medical record number for both the patient and guardian/parent.
What Will Happen at the First Visit? Which Doctors Will I See?
We review your past medical care, especially genetic and cardiac testing, and current care plan. We address the questions that you think are most important.
Each visit is personalized to meet your needs. All patients will meet with the "core providers" from genetics, cardiology, pulmonology and physical therapy. Most people see other specialists depending on their needs. Diagnostic testing will be planned, too.
How Should I Prepare for the Visit?
Before we can meet you, we must have some of your past medical records, including any important consultations, tests, and procedures. We cannot evaluate you until you complete the Pre-Clinic Questionnaire that the genetics office will send.
If you, your son or daughter has received medical care from a health care provider outside Mass General, you will complete a medical release form to request that medical records be sent to us in advance of your visit. In general, we would like to see notes of the earliest, most recent, and a few interval visits. Patients who are followed at hospitals which also use the Epic Electronic Medical Record give MGH providers the ability to view their chart through "Care Everywhere." Dr. Lin will provide you with a consent form.
Health Care Professionals
Please contact Dr. Lin for relevant literature.
Patients and Families
General Reviews about Myhre syndrome available on the internet include:
GeneReviews Myhre Syndrome (Starr LJ, Lindor NM, Lin AE. Myhre Syndrome. 2017 Apr 13. In: Pagon RA, Adam MP, Ardinger HH, et al., editors. GeneReviews® [Internet]. Seattle (WA): University of Washington, Seattle; 1993-2017.
We support the Myhre Syndrome Foundation as our partners to care for people, support their families, and conduct research to find treatments. We encourage you to visit the Myhre Syndrome Foundation website.
Patient Resources
View the full collection of patient resources from the Myhre Syndrome Clinic at MGfC and Mass General.
Patient Stories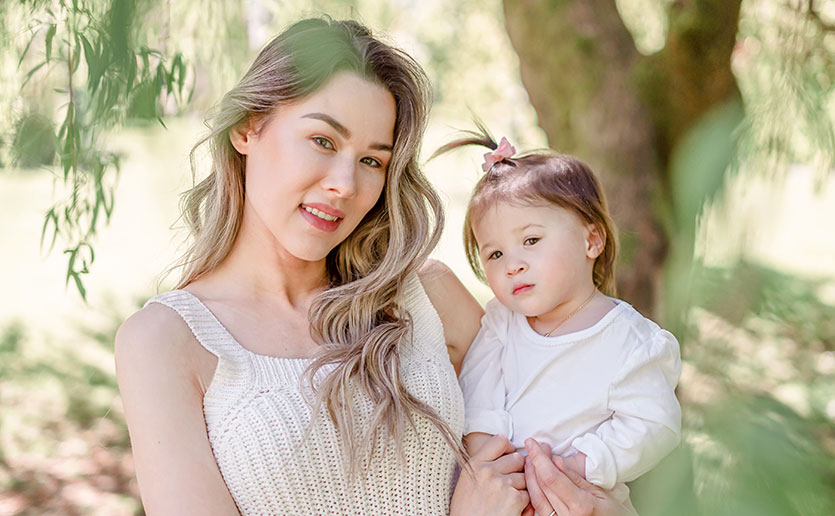 Finding Help for Ivy
Deleena Therien has worried about her 2-year-old daughter, Ivy Nguyen, since her birth. From her first days, Ivy had little interest in eating and weighed much less than her twin brother, Oliver. As the siblings grew, Ivy wasn't walking or talking like Oliver, either. And instead of hugging her parents, she pushed them away.
---
Finding a medical home away from home with a rare disease diagnosis: Anna's story
At 16, Anna Young was diagnosed with Myhre Syndrome, a very rare genetic condition. Since coming to the Myhre Syndrome Clinic at MGfC, she has found her place in the world and learned the skills to thrive as a young adult.
---
Patient ambassador is a guiding light for the Myhre Syndrome Clinic
April Lanord's son, Alec Bruneau, was considered a medical mystery until he received a diagnosis of Myhre Syndrome, a very rare genetic condition, during childhood. Since coming to the Myhre Syndrome Clinic, Alec has found a new sense of confidence and comfort in who he is. April was also inspired to become an ambassador for the clinic, helping other families get oriented to Boston and MGfC.
---
Ty's story: Fourth grader flourishes with a team approach to rare genetic condition
For the first few years of Ty's life, his parents, Destiny and Andrew, from Chicago, weren't sure why their son wasn't talking. In 2012, at age 2, Ty was diagnosed with autism spectrum disorder (ASD). Two years later, Ty was diagnosed with Myhre syndrome. Ty is now in fourth grade and attends regular classes with an aide and his service dog, Splash.
Clinic News
Cardiovascular Research Center Retreat 2022
November 11, 2022: Members of the MGH Myhre syndrome research team attended the Cardiovascular Research Center Retreat on November 11, 2022. The poster represents bench research from the Lindsay Lab about the cardiovascular features of the Myhre syndrome mouse model compared to clinical research in humans. It was presented by Joseph Lawton, BS, CRA, Eleanor R. Scimone, BS, CRC, and Christian Lino Cardenas, PharmD, under the direction of Dr. Mark Lindsay and Dr. Angela Lin. Funding support included a grant from the Myhre Syndrome Foundation.
MGfC Clinical Experts Lead International Myhre Syndrome Conference
July 10-11, 2021: Tapping expertise from Mass General for Children (MGfC), the Myhre Syndrome Foundation launched its inaugural conference on July 10-11, 2021. The two-day virtual meeting included a Family Conference followed by the Scientific Symposium.

Mask Up
Myhre Syndrome Clinic co-director Angela Lin created a social-media post for the American College of Medical Genetics and Genomics Facebook, Instragram, and Twitter accounts, to promote mask-wearing! "The people and families I follow with Myhre syndrome are dispersed around the country, and outside the US. To promote mask usage without being preachy, I created this montage to show them my happy face (well, eyes, at least). The parents are passionate about keeping their children safe, and encouraging others to do the same." How do YOU #MaskUp? Show us your mask! Post a photo and include #MaskUp and #MedicalGeneticsAwareness - and be sure to tag @theacmg. Got a creative or genetics-related mask? We'd love to see it! American Medical Association (AMA)"
Meet the Team
With joint leadership between Medical Genetics and Pediatric Cardiology, we have assembled a multidisciplinary team of medical, radiology and psychosocial support. Learn more.
Co-Directors: Angela E. Lin, MD, Medical Genetics and Mark E. Lindsay, MD, PhD, Pediatric Cardiology
Schedule a Virtual or Telephone Visit
Care teams across Mass General for Children are available to provide care via phone or online video visits. Call 888-644-3248 to learn more.